All things "gift" - Episode 6
Hali Plachecki, MGIC National Trainer
All things "gift"
In the mortgage world, when we hear the word "gift," we think: A gift involves money. In this episode, Hali provides insight into some of the specific requirements around gift documentation, including who is eligible to give a gift.
Episode breakdown:
What is a gift? Are there different types of gifts? How can someone obtain a gift? (0:49)
What's a gift of equity and how is it documented? (2:50)
Who is an eligible donor? (3:47)
What's the easiest way to document the transfer of gift funds? (4:46)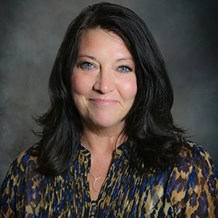 Hali Plachecki
Hali Plachecki has been in the mortgage industry since 1987 and has worked in almost every mortgage-related function from pricing and origination to loan delivery and has held a variety of mortgage lending positions including retail, correspondent and wholesale environments. Hali has trained in the areas of mortgage lending including: GFE/RESPA, origination, operations, mortgage loan products, processing and underwriting.