COVID-19 underwriting flexibilities: What's changing? - Episode 5
Rebecca Chase, MGIC National Trainer
COVID-19 underwriting flexibilities: What's changing?
Over the past 14 months, there have been numerous announcements made jointly by Fannie Mae and Freddie Mac regarding file documentation and evaluation during the COVID-19 pandemic. Recently we've started to see these flexibilities shifting back, but some are not and will remain in place until further notice. Let's hear from MGIC's National Trainer, Rebecca Chase, on what's changing and what's not.
Episode breakdown:
What are we referencing when we refer to "flexibilities?" (0:53)
What is reverting to standard guidelines? (1:34)
What flexibilities implemented during the COVID-19 pandemic are still in place until further notice? (3:15)
Since it's difficult to keep the AUS message current, what's the best way to keep it all straight? (5:26)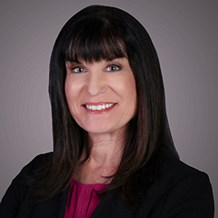 Rebecca Chase
Rebecca joined MGIC in 1998 and now focuses full time on training others. She has always enjoyed sharing her knowledge to help others succeed and understand the need for the information. She currently hosts many of the MGIC national webinar courses. Rebecca began her mortgage career in a retail bank as an underwriter and then moved into production as a loan officer and sales manager. Before moving into training at MGIC, she worked as a senior underwriter. A Midwest native, Rebecca now lives with her husband in the Tampa Bay area. In her spare time, she referees college indoor and beach volleyball across the country.