COVID-19 underwriting flexibilities: What's changing? - Episode 5
Rebecca Chase, MGIC National Trainer
COVID-19 underwriting flexibilities: What's changing?
Over the past 14 months, there have been numerous announcements made jointly by Fannie Mae and Freddie Mac regarding file documentation and evaluation during the COVID-19 pandemic. Recently we've started to see these flexibilities shifting back, but some are not and will remain in place until further notice. Let's hear from MGIC's National Trainer, Rebecca Chase, on what's changing and what's not.
Episode breakdown:
What are we referencing when we refer to "flexibilities?" (0:53)
What is reverting to standard guidelines? (1:34)
What flexibilities implemented during the COVID-19 pandemic are still in place until further notice? (3:15)
Since it's difficult to keep the AUS message current, what's the best way to keep it all straight? (5:26)
The opinions and insights expressed in this Q&A are solely those of its interviewee and do not necessarily represent the views of either Mortgage Guaranty Insurance Corporation or any of its parent, affiliates, or subsidiaries (collectively, "MGIC"). Neither MGIC nor any of its officers, directors, employees or agents makes any representations or warranties of any kind regarding the soundness, reliability, accuracy or completeness of any opinion, insight, recommendation, data, or other information contained in this blog, or its suitability for any intended purpose.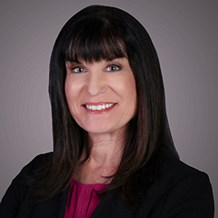 Rebecca Chase
Rebecca joined MGIC in 1998 and now focuses full time on training others. She has always enjoyed sharing her knowledge to help others succeed and understand the need for the information. She currently hosts many of the MGIC national webinar courses. Rebecca began her mortgage career in a retail bank as an underwriter and then moved into production as a loan officer and sales manager. Before moving into training at MGIC, she worked as a senior underwriter. A Midwest native, Rebecca now lives with her husband in the Tampa Bay area. In her spare time, she referees college indoor and beach volleyball across the country.
Subscribe to our blog: The latest from MGIC Connects, straight to your inbox!
Sign up to receive regular content from MGIC Connects, our mortgage industry blog and home of MGIC's Mortgage Connects podcast. Our experts share their insights beyond private MI to help readers learn about mortgage finance, housing trends, mortgage education initiatives, real estate news, social media and more.
Rethink your approach to social media! Coach Kyle Draper has 5 strategies for changing the way you use social media – register now to save your seat.