Credit Conversations with ARC's Mike Olden – Episode 27
Mike Olden, American Reporting Company's Vice President of Sales and Education
Credit Conversations with ARC's Mike Olden
Learn about credit-related topics with American Reporting Company's Vice President of Sales and Education Mike Olden on this episode of Mortgage Connects podcast. Mike discusses the difference between soft and hard credit inquiries, and the effect of medical collections and student loans on a borrower's credit score. He also covers:
Why it's important for borrowers to review their credit information for accuracy
Why originators and borrowers should have an open dialogue about credit so there are no surprises
Basic tips to maintaining a good credit score
Understanding credit score factors
Episode breakdown:
Understanding your borrower's credit situation before you actually pull a credit report (0:47)
Factors that make up a credit score (3:07)
Outro (6:17)
The opinions and insights expressed in this Q&A are solely those of its interviewee and do not necessarily represent the views of either Mortgage Guaranty Insurance Corporation or any of its parent, affiliates, or subsidiaries (collectively, "MGIC"). Neither MGIC nor any of its officers, directors, employees or agents makes any representations or warranties of any kind regarding the soundness, reliability, accuracy or completeness of any opinion, insight, recommendation, data, or other information contained in this blog, or its suitability for any intended purpose.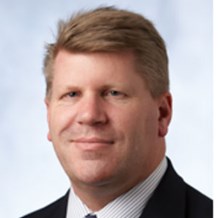 Mike Olden
At American Reporting Company, Mike's primary responsibility is managing and developing new business with banks, credit unions, and mortgage bankers. Mike has worked in the mortgage banking industry since 1984 and at American Reporting Company since 1997. Mike also helps develop and deliver educational programs related to credit reporting and credit scoring for ARC clients, non-profit housing partners, and first-time homebuyers. He is certified to teach continuing education to Realtors in Washington, Oregon, and Hawaii; and has been a featured presenter to national audiences. Mike is a former board member of the Puget Sound Mortgage Lenders Association and the Community Homeownership Center. He served on the Mortgage Bankers Association State & Local Advisory Council from 2005 to 2007 and was president of the Seattle Mortgage Bankers Association for the 2004/2005 term.
Subscribe to our blog: The latest from MGIC Connects, straight to your inbox!
Sign up to receive regular content from MGIC Connects, our mortgage industry blog and home of MGIC's Mortgage Connects podcast. Our experts share their insights beyond private MI to help readers learn about mortgage finance, housing trends, mortgage education initiatives, real estate news, social media and more.
Rethink your approach to social media! Coach Kyle Draper has 5 strategies for changing the way you use social media – register now to save your seat.