Deconstructing the economic and social challenges facing the post-pandemic mortgage industry - Episode 8
Danny Gardner, Freddie Mac's Senior Vice President of Client and Community Engagement Single-Family Division
Deconstructing the economic and social challenges facing the post-pandemic mortgage industry
Get an insider's scoop on the distinctive economic and social circumstances and challenges facing today's generation of homebuyers from Freddie Mac's Danny Gardner.
He discusses who the borrowers of the future are and what the growth in diversity of homebuyers looks like. We also reveal the impact of the "triple pandemic" and how its factors have disproportionately affected minority groups, as well as how individuals who took advantage of forbearance options during the pandemic may see their credit affected in the long-term.
Episode breakdown:
What industry trends are you seeing that we should take note of? (1:00)
What long-term impacts may individuals who took advantage of forbearance options during the pandemic experience regarding their credit? (11:01)
Many lenders are working on reaching a wider range of diverse customers and demographics. What recommendations do you have in helping them meet these goals? (15:51)
What's the biggest surprise you've seen or heard in the last few months, and why? (20:58)
The opinions and insights expressed in this Q&A are solely those of its interviewee and do not necessarily represent the views of either Mortgage Guaranty Insurance Corporation or any of its parent, affiliates, or subsidiaries (collectively, "MGIC"). Neither MGIC nor any of its officers, directors, employees or agents makes any representations or warranties of any kind regarding the soundness, reliability, accuracy or completeness of any opinion, insight, recommendation, data, or other information contained in this blog, or its suitability for any intended purpose.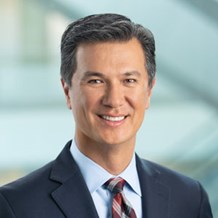 Danny Gardner, Senior Vice President of Client and Community Engagement
Danny Gardner is Senior Vice President of Client and Community Engagement for Freddie Mac's Single-Family business. In addition to assuming Sales leadership, Mr. Gardner is responsible for fulfilling Freddie Mac's community mission to provide sustainable homeownership education and financing to families who are traditionally underserved by the market. He is also responsible for overseeing Freddie Mac's delivery and performance against Single-Family Affordable Lending's goals, Duty to Serve regulation and Access to Credit activities in the FHFA Scorecard.
Subscribe to our blog: The latest from MGIC Connects, straight to your inbox!
Sign up to receive regular content from MGIC Connects, our mortgage industry blog and home of MGIC's Mortgage Connects podcast. Our experts share their insights beyond private MI to help readers learn about mortgage finance, housing trends, mortgage education initiatives, real estate news, social media and more.
Rethink your approach to social media! Coach Kyle Draper has 5 strategies for changing the way you use social media – register now to save your seat.