eClose and the future of the digital mortgage process - Episode 14
Ian Kimball, Executive Director of Strategy at Service First Mortgage
Dee Hoyle, Executive Director of Operations at Service First Mortgage
eClose and the future of the digital mortgage process
We discuss all things "eClose" with Service First Mortgage's Ian Kimball, Executive Director of Strategy, and Dee Hoyle, Executive Director of Operations.
Ian and Dee uncover how the eClose process works for their organization, including both its advantages and challenges, and reveal changes they anticipate in the future as the mortgage process moves to being fully digital. They also walk us through the complete eClosing process and highlight what that experience is like for the customer.
Episode breakdown:
Why has eClosing been slow to gain full adoption within our industry? (0:00)
What has happened recently that make the experience better? (9:24)
Walk me through the process of a full eClose, what does the customer experience look like? (11:39)
What additional challenges do you see that need to be overcome before everyone is doing eClosings? (19:00)
What additional changes do you see in the future of closing and even technology? (24:34)
The opinions and insights expressed in this Q&A are solely those of its interviewee and do not necessarily represent the views of either Mortgage Guaranty Insurance Corporation or any of its parent, affiliates, or subsidiaries (collectively, "MGIC"). Neither MGIC nor any of its officers, directors, employees or agents makes any representations or warranties of any kind regarding the soundness, reliability, accuracy or completeness of any opinion, insight, recommendation, data, or other information contained in this blog, or its suitability for any intended purpose.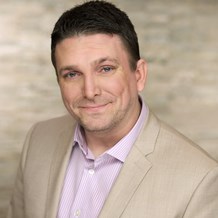 Dee Hoyle, Executive Director of Operations at Service First Mortgage
Dee Hoyle is the Executive Director of Operations for Service First Mortgage. In this position, he is responsible for Processing, Underwriting, Closing, Loan Delivery, Secondary Marketing and Servicing. Dee has been with Service First since 2000, during this time he has held roles in Loan Delivery, Closing and Secondary Marketing. Dee has helped with the growth of the company by establishing new relationships with correspondent lenders, initiating a company hedging program, and obtaining approval with government agencies.
Ian Kimball, Executive Director of Strategy at Service First Mortgage
Ian Kimball is the Executive Director of Strategy at Service First Mortgage. He has direct responsibility for Sales Development, Marketing, IT, Accounting & Finance, Project Management, Title, and Strategic Planning. Ian has been in the housing industry since 1997 and he is focused on building Service First Mortgage's infrastructure, tools, processes, and systems.
Subscribe to our blog: The latest from MGIC Connects, straight to your inbox!
Sign up to receive regular content from MGIC Connects, our mortgage industry blog and home of MGIC's Mortgage Connects podcast. Our experts share their insights beyond private MI to help readers learn about mortgage finance, housing trends, mortgage education initiatives, real estate news, social media and more.
Rethink your approach to social media! Coach Kyle Draper has 5 strategies for changing the way you use social media – register now to save your seat.