Finding opportunity in adversity: A conversation with top originator and content creator Ryan Hills - Episode 19
Ryan Hills, Regional Director of Movement Mortgage and CEO/Host of The RE Source TV
Finding opportunity in adversity: A conversation with top originator and content creator Ryan Hills
Dean Dardzinski, Vice President-Managing Director of the Pacific region for MGIC, joins us as guest host on this special episode of Mortgage Connects. Dean interviews Ryan Hills, Regional Director of Movement Mortgage and CEO/Host of The RE Source TV. They discuss the evolution of Ryan's business and the highlights of his successful career as a top originator and content creator, including:
How he started his career in the mortgage industry right before the Great Recession – and how he quickly had to find opportunity in adversity
Why launching his show expanded his connection with the market
How he pivots to stay relevant and achieve success despite a shifting market and ever-changing conditions
The importance of understanding metrics and analytics that drive business
Why he varies his communication styles across audiences and platforms to connect with more people
Episode breakdown:
How did you find your way into the mortgage business and when did you enter the industry? (0:53)
How have you found opportunities in a market despite a tremendous amount of adversity? (4:47)
You have 1 million subscribers to your channel; talk to thought leaders, influencers, and top producers throughout the industry; and moderate all types of panel discussions. What are the challenges they/you see in today's market? The opportunities? (12:24)
Talk to me about the difference between working in the business and working on the business. (22:03)
How has the pandemic impacted the ability of originators to connect with not only their referral partners, but also their borrowers? What advice would you give originators on how to stay engaged with these groups? (31:39)
You mentioned the need to vary your communication styles. Talk about what that means and the importance of using multiple forms of communication. (36:24)
There are a lot of people listening who are fairly new to the business. What resources would you suggest these individuals tap into to grow their knowledge of the business and help foster ideas that drive success? (43:17)
Mortgage Connects was recently featured on the "Best 35 Mortgage Podcasts" list - check it out here!
The opinions and insights expressed in this Q&A are solely those of its interviewee and do not necessarily represent the views of either Mortgage Guaranty Insurance Corporation or any of its parent, affiliates, or subsidiaries (collectively, "MGIC"). Neither MGIC nor any of its officers, directors, employees or agents makes any representations or warranties of any kind regarding the soundness, reliability, accuracy or completeness of any opinion, insight, recommendation, data, or other information contained in this blog, or its suitability for any intended purpose.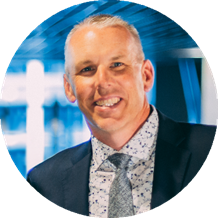 Ryan Hills, Regional Director of Movement Mortgage and CEO/Host of The RE Source TV
As the CEO/Host of The RE Source, Ryan Hills and Co-Host/Producer Ryan Christensen produce weekly real estate and mortgage videos that are watched nationwide. They've been seen on the National Real Estate Post, The Lighter Side of Real Estate, Think Big Work Small, and various other media outlets. They've also worked with several industry advocacy groups, such as the National Association of Independent Housing Professionals, National Association of Mortgage Women, WAMP, MBA, and the NMBA, to name a few. The guys at The RE Source have obtained a national audience with their mix of educational, motivational and comedic shows!
Their Master Class series highlight conversations with industry leaders such as Dave Savage, Sue Woodard, Garth Graham, Barry Habib, Ken Perry, Tim Davis, Kristen Messerli, Dustin Brohm, Clayton Collins, Todd Duncan, Rene Rodriguez, Logan Mohtashami, The Mortgage Nerd, and Coach Bill Hart.
Ryan Hills is also the Regional Director of Movement Mortgage, leading their business development and origination efforts in WA/OR/ID/UT/AK/CO.
Subscribe to our blog: The latest from MGIC Connects, straight to your inbox!
Sign up to receive regular content from MGIC Connects, our mortgage industry blog and home of MGIC's Mortgage Connects podcast. Our experts share their insights beyond private MI to help readers learn about mortgage finance, housing trends, mortgage education initiatives, real estate news, social media and more.
Rethink your approach to social media! Coach Kyle Draper has 5 strategies for changing the way you use social media – register now to save your seat.