How you can help the Hispanic demographic prep for homeownership - Episode 12
Maria Vergara, Director of Community Lending at Fannie Mae
How you can help the Hispanic demographic prep for homeownership
In our latest episode we chat with Maria Vergara, Director of Community Lending at Fannie Mae.
She uncovers why you should be paying attention to the Hispanic demographic (if you want to stay in business, that is). She also discusses how homebuyer education can help Hispanic borrowers understand their down payment options as well as the homebuying process, and how her own cultural background has played a big part in her transformational role at Fannie Mae.
Episode breakdown:
Can you explain the difference between the terms Latino(a) and Latinx? Is there a right or wrong way to use these terms? (1:06)
What sets the Hispanic demographic apart from other demographics? What makes it unique? (3:54)
What advice would you give lenders not currently focused on attracting or working with this demographic? (5:30)
Are there any organizations you recommend mortgage professionals check out if they're interested in learning more about the Hispanic demographic? (12:51)
Fannie Mae is very well-recognized throughout the industry. What work would you say it has done to support diversity and inclusion efforts within the mortgage industry? (14:19)
Can you tell me a little more about your cultural background and how it has played a role in your career? (22:03)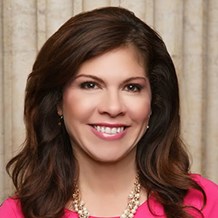 Maria Vergara
Luz Maria (Maria) Vergara is Director of Community Lending at Fannie Mae. She's part of a team that oversees the execution of Fannie Mae's Duty to Serve and Affordable Housing Goals. She is also an integral part of the Housing Equity working groups within Fannie Mae that strive to narrow the gap of racial and wealth inequalities in the housing industry. She has over twenty years of experience and in-depth knowledge of the financial, investment and housing industries, and has served in senior management roles at organizations such as Citi, Prudential/Wachovia, and Edward Jones and NAHREP Consulting Services. Maria holds a Bachelor's degree in International Relations and a Master's degree in Marketing. She also recently completed a certificate in D, E & I from Northwestern University.
Subscribe to our blog: The latest from MGIC Connects, straight to your inbox!
Sign up to receive regular content from MGIC Connects, our mortgage industry blog and home of MGIC's Mortgage Connects podcast. Our experts share their insights beyond private MI to help readers learn about mortgage finance, housing trends, mortgage education initiatives, real estate news, social media and more.