"The market will normalize": Being proactive in a seller's market - Episode 10
John Donnelly, Service First Mortgage Executive Director of Sales
"The market will normalize": Being proactive in a seller's market
When volume slows, you'll need an effective sales and marketing strategy to grow your business.
John Donnelly of Service First Mortgage talks about learning to market yourself again, the challenges of recruiting new loan officers, and ways to create a thriving remote work environment.
Episode breakdown:
What challenges did you face during the pandemic? (1:27)
Are there benefits or takeaways from the pandemic that you can take moving forward? (7:35)
What obstacles do you foresee still being a challenge post-pandemic? (9:24)
Are there operational changes you see occurring – for example, branches closing, borrower outreach? (15:10)
From a management standpoint, how are LOs continuing to stay top-of-mind within the industry? (16:38)
What are the biggest challenges you face when it comes to recruiting while still maintaining your current originators? (20:02)
The opinions and insights expressed in this Q&A are solely those of its interviewee and do not necessarily represent the views of either Mortgage Guaranty Insurance Corporation or any of its parent, affiliates, or subsidiaries (collectively, "MGIC"). Neither MGIC nor any of its officers, directors, employees or agents makes any representations or warranties of any kind regarding the soundness, reliability, accuracy or completeness of any opinion, insight, recommendation, data, or other information contained in this blog, or its suitability for any intended purpose.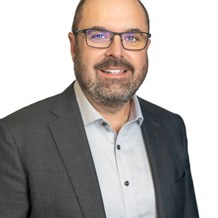 John Donnelly, Service First Mortgage Executive Director of Sales
John Donnelly is an Executive Director of Sales for Service First Mortgage. He holds over 20 years of experience in the mortgage industry, in a variety of roles including loan officer, branch manager, and regional manager. He joined Service First Mortgage in 2009. As an Executive Director of Sales, on any given day, you will find him coaching, mentoring, recruiting, developing new business, and training. He believes we must set big goals and push ourselves to grow and become the best version of ourselves. Also, that success is possible when we surround our self with the right leadership, when we have a growth mindset, and when the company we work for can deliver like no other. The way we do this at Service First Mortgage is by playing big, because when we play big, we serve the world.
Subscribe to our blog: The latest from MGIC Connects, straight to your inbox!
Sign up to receive regular content from MGIC Connects, our mortgage industry blog and home of MGIC's Mortgage Connects podcast. Our experts share their insights beyond private MI to help readers learn about mortgage finance, housing trends, mortgage education initiatives, real estate news, social media and more.
Rethink your approach to social media! Coach Kyle Draper has 5 strategies for changing the way you use social media – register now to save your seat.