Overcoming industry obstacles while fostering your relationships - Episode 2
Phil Treadwell, National Director of Sales Innovation & Strategy for Thrive Mortgage
Overcoming industry obstacles while fostering your relationships
Managing your pipeline in today's industry can present its own set of challenges. Hear what Phil has to say about the industry and ways you can overcome obstacles you may be faced with today. Regardless of where the chaos of the housing market has you at the moment, maintaining your relationships is crucial to your continued success.
Episode breakdown:
What industry trends should we take note of? (3:12)
Overcoming today's obstacles (6:23)
How to maintain referral relationships, and the most effective ways to do this (10:21)
The best way to grow your business in 2021 and beyond (16:28)
What social media platform is most beneficial for business use? (24:22)
The opinions and insights expressed in this Q&A are solely those of its interviewee and do not necessarily represent the views of either Mortgage Guaranty Insurance Corporation or any of its parent, affiliates, or subsidiaries (collectively, "MGIC"). Neither MGIC nor any of its officers, directors, employees or agents makes any representations or warranties of any kind regarding the soundness, reliability, accuracy or completeness of any opinion, insight, recommendation, data, or other information contained in this blog, or its suitability for any intended purpose.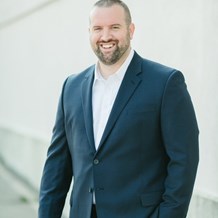 Phil Treadwell, National Director of Sales Innovation & Strategy for Thrive Mortgage
Phil Treadwell is a 17-year veteran of the mortgage industry as both a top-producing mortgage banker and independent mortgage broker. He is the National Director of Sales Innovation & Strategy for Thrive Mortgage, and the Host of the Mortgage Marketing Expert podcast. He was recently named one of the "40 Most Influential Mortgage Professionals Under 40" by NMP Magazine, and "Top 20 Mortgage Professional of 2020" by Yahoo! Finance. He is a national speaker and frequent guest on industry podcasts, webinars, and social media shows. 
Subscribe to our blog: The latest from MGIC Connects, straight to your inbox!
Sign up to receive regular content from MGIC Connects, our mortgage industry blog and home of MGIC's Mortgage Connects podcast. Our experts share their insights beyond private MI to help readers learn about mortgage finance, housing trends, mortgage education initiatives, real estate news, social media and more.
Rethink your approach to social media! Coach Kyle Draper has 5 strategies for changing the way you use social media – register now to save your seat.