Connecting mortgage pros and homebuyers with down payment assistance programs – Episode 24
Sean Moss, EVP of Product and Operations at Down Payment Resource
Connecting mortgage pros and homebuyers with down payment assistance programs
On this episode we cover the topic of down payment assistance (DPA) with Down Payment Resource®'s EVP of Product and Operations, Sean Moss. With over 18 years of housing finance industry experience, Sean leads Down Payment Resource's product strategy and operations, developing solutions that help housing professionals connect homebuyers with available DPA programs across the country.
Sean explains how Down Payment Resource functions as a central DPA repository that helps mortgage professionals match up aspiring homebuyers with the down payment assistance funds they need (or don't even know exist). Down Payment Resource has enterprise tools specifically designed for lenders to help them from a product management perspective, so they can more easily find, explore, track and monitor all DPA programs currently available.
Episode breakdown:
What is Down Payment Resource (DPR) and how can it help mortgage professionals manage DPA programs? (1:02)
What benefits do current customers see when they use DPR enterprise tools? (4:07)
How can LOs and referral partners leverage DPR tools? (6:50)
How can LOs and real estate agents brand themselves using DPR tools while getting more leads in the process? (12:23)
How does DPR make it easier for mortgage professionals to find available down payment assistance money? (15:56)
What DPA programs are available across the country? (21:48)
How does DPR help raise awareness of DPA programs among prospective homebuyers? (26:36)
Down Payment Resource® is a registered trademark of Workforce Resource LLC.
The opinions and insights expressed in this Q&A are solely those of its interviewee and do not necessarily represent the views of either Mortgage Guaranty Insurance Corporation or any of its parent, affiliates, or subsidiaries (collectively, "MGIC"). Neither MGIC nor any of its officers, directors, employees or agents makes any representations or warranties of any kind regarding the soundness, reliability, accuracy or completeness of any opinion, insight, recommendation, data, or other information contained in this blog, or its suitability for any intended purpose.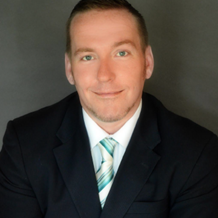 Sean Moss
EVP - Product & Operations, Down Payment Resource

Sean Moss is executive vice president, product and operations at Down Payment Resource, where he leads product strategy, oversees organizational operations and spearheads partnerships that help housing professionals connect homebuyers with assistance programs. Moss has more than 18 years of experience in the housing finance industry, and his professional achievements have earned him recognition as a HousingWire Insiders award recipient. He holds a Master of Business Administration from Kennesaw State University's Michael J. Coles College of Business.
Subscribe to our blog: The latest from MGIC Connects, straight to your inbox!
Sign up to receive regular content from MGIC Connects, our mortgage industry blog and home of MGIC's Mortgage Connects podcast. Our experts share their insights beyond private MI to help readers learn about mortgage finance, housing trends, mortgage education initiatives, real estate news, social media and more.
Rethink your approach to social media! Coach Kyle Draper has 5 strategies for changing the way you use social media – register now to save your seat.