"When you do the right thing, the money will come" - Episode 7
Joel Mahakian, Loan Officer Premium Mortgage Corporation/NMLS# 467974
"When you do the right thing, the money will come"
We interview top producer Joel Mahakian of Premium Mortgage Corporation,
who explains why "When you do the right thing, the money will come." We also discuss his words of wisdom and advice to others in pursuit of a successful career, including staying "in the know" when it comes to originating loans, noteworthy industry trends and developments, how homeowners have changed over the past several years (and why it matters), and effective ways to stay connected to referral partners.
Episode breakdown:
As a top producer in your market, how do you continue to stay successful and in the know? (1:06)
What industry trends are you seeing that we should take note of? (2:00)
How has the type of homeowner changed over the last several years? Do you see this changing again in the future? (3:49)
In what ways do you stay connected to your referral partners, and which relationships are the most effective? (4:54)
What advice would you give someone who wants to pursue a career like yours? (6:55)
What's the best advice you've ever received? (9:47)
The opinions and insights expressed in this Q&A are solely those of its interviewee and do not necessarily represent the views of either Mortgage Guaranty Insurance Corporation or any of its parent, affiliates, or subsidiaries (collectively, "MGIC"). Neither MGIC nor any of its officers, directors, employees or agents makes any representations or warranties of any kind regarding the soundness, reliability, accuracy or completeness of any opinion, insight, recommendation, data, or other information contained in this blog, or its suitability for any intended purpose.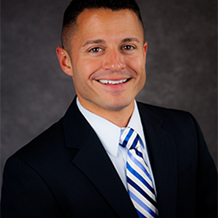 Joel Mahakian
Joel has been in the mortgage business for over 16 years and has consistently been one of the top-producing loan officers in the area. His business was built around relationships which were built by trust, honesty, accountability, and respect. When Joel puts his name on something and says, "It's going to happen, you must deliver." He prides himself on that, and from that he's gained loyalty from his business partners. In life he enjoys traveling and food abroad, cooking, and spending time with his friends and family. He's an absolute sun lover! Something he's always lived by is that "When you do the right thing, the money will come."
Subscribe to our blog: The latest from MGIC Connects, straight to your inbox!
Sign up to receive regular content from MGIC Connects, our mortgage industry blog and home of MGIC's Mortgage Connects podcast. Our experts share their insights beyond private MI to help readers learn about mortgage finance, housing trends, mortgage education initiatives, real estate news, social media and more.
Rethink your approach to social media! Coach Kyle Draper has 5 strategies for changing the way you use social media – register now to save your seat.