We want to be part of the solution
MGIC seeks to promote diverse, accessible and affordable homeownership. We invite you to become a part of the conversation and join us in our pursuit to make sustainable homeownership possible for more people.
Get affordable homeownership insights from MGIC
Like many across the mortgage industry, MGIC is participating in the national affordable housing and homeownership dialogue. Browse our recent blog posts and podcast episodes touching on affordability topics below.
Read our 5-part Affordable Homeownership series
Take a deeper dive into the 4 ARCS areas – Awareness, Readiness, Community and Solutions – in this series of articles by leaders involved in MGIC's initiatives around affordable lending and homeownership.
Part 1: Asking the right questions

In the first part of our 5-part series, Geoff Cooper outlines the ARCS framework.

Part 2: Awareness

In part 2 of our 5-part series, Vance Edwards focuses on the importance of building awareness among mortgage ready Americans.

Part 3: Readiness

In part 3 of our 5-part series, Danny García-Vélez focuses on how early financial education can help more people achieve homeownership.

Part 4: Community

In part 4 of our 5-part series, Geoff Cooper discusses how collective action among community stakeholders can address barriers to homeownership.

Part 5: Solutions

In part 5 of our 5-part Affordable Homeownership series, Kevin Hearden and Jenny Steffens explore product and program considerations.
Education is key to boosting Black homeownership rates in America today
On this episode of Mortgage Connects, Lenny McNeill, Executive Vice President of U.S. Bank Home Mortgage, explains how educational initiatives and knowledge of the homebuying process can boost homeownership rates and strengthen communities that have an ethnically diverse footprint.
Our Affordable Housing Strategy
MGIC's Affordable Housing Strategy is to advance the values of diversity, equity and inclusion and take the lead in engaging and collaborating with industry stakeholders toward the following outcomes:
Increase the number of families prepared and ready to own a home
Expand sustainable homeownership opportunities for creditworthy homebuyers
Close the racial/ethnic gaps in homeownership
In pursuit of this strategy, we're focusing on how we can make a difference through policy, partnerships, research and products.
MGIC has taken the pledge! Have you?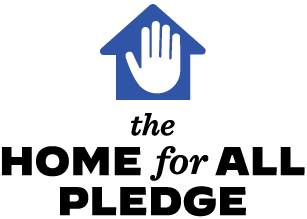 The Mortgage Bankers Association's Home for All Pledge represents the industry's long-term commitment to address racial inequities in housing through advocacy, partnerships and action.
We are proud to have signed the pledge and encourage all organizations in the housing industry to do the same.
Download the ARCS framework checklist
Fill out the form below to get immediate access to our ARCS framework checklist.
Rethink your approach to social media! Coach Kyle Draper has 5 strategies for changing the way you use social media – register now to save your seat.