Make a stronger connection
Utilize the power of education and marketing materials written en Español. Most members of the U.S. Hispanic or Latinx (Latino and Latina) communities are bilingual to some degree. Some may be more comfortable in English, and some more comfortable in Spanish. (Some may not even be fluent in Spanish – beware of making assumptions!)
Start by using our Spanish and English materials today
Build understanding, trust and comfort with the Hispanic market by offering MGIC's co-brandable materials in their preferred language. These offerings are available in both English and Spanish:
Online Homebuyer Education Test
Co-brandable flyers and infographics
Affordability calculators, worksheets and other tools
Homebuyer seminar materials
1 According to projections made by the Urban Institute, 2020 State of Hispanic Homeownership Report.
Reach the Hispanic Market with tools and insights from MGIC
Fill out the form below to get immediate access to our Hispanic marketing tips and tools – including Spanish-language education and marketing materials.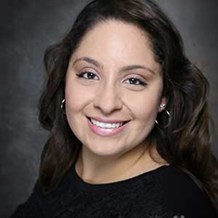 About Concepcion Guerrero
Our Hispanic Marketing program is brought to you by the MGIC Channel Strategies team and is led by Concepcion Guerrero. Concepcion joined MGIC in 2011. In her current role, she supports marketing initiatives in the Credit Union and Community Bank channels. Her bilingual and bicultural background has contributed to MGIC's success in reaching out to the Hispanic market. Concepcion holds a Bachelor Degree in International Business from Alverno College and lives in Milwaukee, Wisconsin with her husband, Miguel, and two children, Carolina and Andres.
You might also like
How to reach first-time homebuyers

Turn more renters into first-time homebuyers with tools from MGIC.

Down payment assistance tools

Make the most of down payment assistance programs with Down Payment Resource®.

Creative Café

Customizable, DIY marketing materials for loan originators.