Construction and Renovation Market Opportunities
45 minutes
Who Should Attend:
Loan Officers, Real Estate Agents
Overview:
Build your competitive edge by gathering the latest insights on construction and renovation lending. We'll review market developments, product offerings and how MGIC MI can help deliver high-LTV solutions and lender resources for today's market.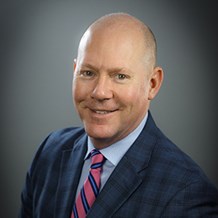 Kevin Hearden, MGIC Product Development Director
Kevin joined MGIC in 2016 and is currently a Product Development Director. He leads various product initiatives and works closely with the MGIC sales team to develop product solutions. Kevin has over 30 years of experience in the mortgage banking industry, including leadership roles in secondary marketing and product development. He lives in Hartland, WI, with his wife Denise and children Will and Cole.
Rethink your approach to social media! Coach Kyle Draper has 5 strategies for changing the way you use social media – register now to save your seat.