Getting Comfortable with ARMs (Again)
30 minutes
Overview:
Whether you're new to the industry or a seasoned mortgage professional, it's probably been a while since you've had to talk about Adjustable-Rate Mortgages or ARMs.
With rates up from where they started this year, it's time to get reacquainted with ARM loans so you're prepared to educate your homebuyers and answer their questions with confidence.
Join us for a 30-minute ARM refresher where we'll cover:
ARM basics
Qualifying on ARMs
Product comparisons
Agency guidelines and pricing
Borrower considerations
Q&A (if time permits)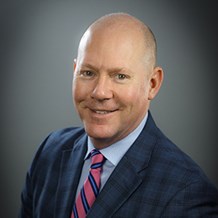 Kevin Hearden
Kevin joined MGIC in 2016 and is currently a Product Development Director. He leads various product initiatives and works closely with the MGIC sales team to develop product solutions. Kevin has over 30 years of experience in the mortgage banking industry, including leadership roles in secondary marketing and product development. He lives in Hartland, WI, with his wife Denise and children Will and Cole.