Impact of COVID-19 on Credit Reporting and Credit Scores
60 minutes
Who Should Attend:
Loan officers, processors, underwriters
Overview:
Without a doubt, 2020 has been the most unusual year since the Great Recession with COVID-19 affecting all aspects of life – with the world of credit being no exception. Industry expert Mike Olden offers an in-depth look at the reality of what lenders and borrowers are dealing with when it comes to credit ratings and loan originations. And most importantly, he offers tips and best practices on what lenders can do to avoid delays and remain successful as the pandemic continues.
During this 60-minute session, Mike will discuss:
How the CARES Act impacts credit reporting
The responsibilities of lenders, including best practices for preparing borrowers, addressing errors and opting out
Key points on reporting forbearance and declared disasters
The impact on credit scoring and the effects of forbearance and special comment codes
Preparing for credit freeze and credit locks
Consumer resources for protecting credit files, answering fraud, obtaining free credit reports and addressing reporting errors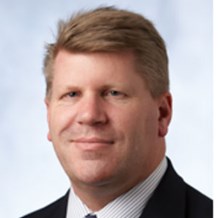 Mike Olden
At American Reporting Company, Mike's primary responsibility is managing and developing new business with banks, credit unions, and mortgage bankers. Mike has worked in the mortgage banking industry since 1984 and at American Reporting Company since 1997. Mike also helps develop and deliver educational programs related to credit reporting and credit scoring for ARC clients, non-profit housing partners, and first-time homebuyers. He is certified to teach continuing education to Realtors in Washington, Oregon, and Hawaii; and has been a featured presenter to national audiences. Mike is a former board member of the Puget Sound Mortgage Lenders Association and the Community Homeownership Center. He served on the Mortgage Bankers Association State & Local Advisory Council from 2005 to 2007 and was president of the Seattle Mortgage Bankers Association for the 2004/2005 term.
Rethink your approach to social media! Coach Kyle Draper has 5 strategies for changing the way you use social media – register now to save your seat.