Mortgage Insurance Basics
30 minutes
Who Should Attend:
Mortgage professionals new to the industry OR those looking to refresh their knowledge of MI
Overview:
Max Karl, a Milwaukee real estate attorney, found a better way for lenders to originate low-down payment loans when he founded MGIC in 1957.
Today, the mortgage industry offers more financing alternatives for high-LTV lending, yet mortgage insurance remains one of the safest, most affordable options for both lenders and borrowers.
Join us for this fundamental webinar and get acquainted — or reacquainted — with the basics of mortgage insurance. You will:
Consider, compare and conclude which options are best for borrowers
Understand what MI is and how it works
Demystify some of the misunderstandings and misinformation surrounding MI
Learn how to calculate MI rates based on popular premium plans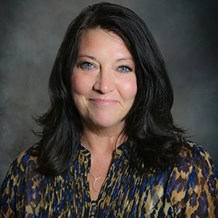 Hali Plachecki
Hali Plachecki has been in the mortgage industry since 1987 and has worked in almost every mortgage-related function – from pricing and origination to loan delivery – and has held a variety of mortgage lending positions in retail, correspondent and wholesale environments. Hali has trained in several areas of mortgage lending, including GFE/RESPA, origination, operations, mortgage loan products, processing and underwriting.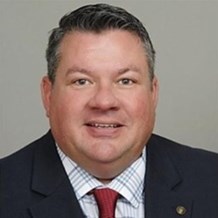 Jeff Platfoot
Jeff joined MGIC's training team in 2003. Jeff has over 35 years of experience in the mortgage industry, which includes sales/origination and over a decade of underwriting and underwriting management.
Jeff loves to assist and develop a depth of understanding for the subject at hand and has a passion for teaching.
Jeff has a bachelor's degree in business. Native to and still living in Ohio, Jeff is a die-hard college sports fan. Jeff's son Noah is a junior at Ohio State and is a member and starter for the men's volleyball team. Jeff is also a huge Ohio University Bobcats supporter. His daughter Madeline graduated from OU and is currently a sixth-grade math and science teacher.
A good weekend for Jeff is one spent with his wife of 31 years and their family boating, fishing and relaxing.
Go BUCKS and BOBCATS!!!
Vance Edwards, CMB, MGIC Marketing Program Director
Vance Edwards joined MGIC in 1999 and currently serves as MGIC's Marketing Program Director. Among Vance's responsibilities is heading up MGIC's Marketing Promotions Team which oversees MGIC sales training efforts, marketing of MGIC programs and co-branding efforts with MGIC customers. In addition, Vance leads MGIC initiatives with REALTORS® and consumers, especially first-time homebuyers. He has spoken numerous times to REALTORS® and loan originator audiences on topics including: first-time homebuyers, QM, economic overview, mortgage industry, and sales skills. Vance lives in Menomonee Falls, Wisconsin with his wife Carrie and children Hailey and Trevan. Vance is a certified FICO® professional and earned a Certified Mortgage Banker ("CMB") designation from the MBA.
REALTORS® is a registered trademark of the National Association of REALTORS®. FICO® is a registered trademark of Fair Isaac Corporation.
Rethink your approach to social media! Coach Kyle Draper has 5 strategies for changing the way you use social media – register now to save your seat.