Overcoming Credit Obstacles - Avoiding Delays and Misconceptions
60 minutes
Overview:
Are you prepared to help your borrowers understand their credit report?
In this session, you'll learn how to:
Address consumer confusion over credit score differences
Explain why your borrower received the scores reflected on their credit report
Articulate the difference between Identity Mismatch Alerts and Fraud Alerts
Help your borrower resolve disputed inquiries from the application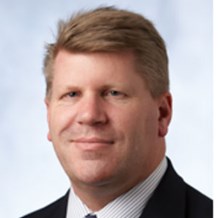 Mike Olden
At American Reporting Company, Mike's primary responsibility is managing and developing new business with banks, credit unions, and mortgage bankers. Mike has worked in the mortgage banking industry since 1984 and at American Reporting Company since 1997. Mike also helps develop and deliver educational programs related to credit reporting and credit scoring for ARC clients, non-profit housing partners, and first-time homebuyers. He is certified to teach continuing education to Realtors in Washington, Oregon, and Hawaii; and has been a featured presenter to national audiences. Mike is a former board member of the Puget Sound Mortgage Lenders Association and the Community Homeownership Center. He served on the Mortgage Bankers Association State & Local Advisory Council from 2005 to 2007 and was president of the Seattle Mortgage Bankers Association for the 2004/2005 term.
Rethink your approach to social media! Coach Kyle Draper has 5 strategies for changing the way you use social media – register now to save your seat.