Smash that Crystal Ball - David Luna Shares the Future for the Mortgage Industry
60 minutes
You don't need a crystal ball to see what the future holds for the mortgage industry – you just need David Luna of Mortgage Educators and Compliance.
David uses his more than 40 years of experience – as a loan originator, consultant for Freddie Mac and Fannie Mae, and instructor – to provide insight and perspective on what will happen from now until the end of 2022. Look for his insights regarding:
Where will interest rates be?
What can we expect from the new director at the CFPB?
How will Fannie Mae and Freddie Mac change, thanks to the new director at the FHFA?
Where will appreciation be and why in 2022?
What about the lack of inventory and how are supply chain issues forcing changes?
How do other countries' economies affect what happens to rates in the US?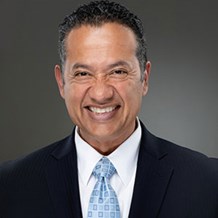 David Luna
David Luna is President of Mortgage Educators and Compliance, an NMLS approved education provider. He has served as Commissioner and in several executive positions for banks, credit unions, mortgage bankers, and brokerages throughout his career. David has more than 35 years of experience in the mortgage industry. He currently spends most of his time traveling from coast to coast training mortgage professionals. David combines his wit, ample experience, and natural flare for teaching to entertain even the most seasoned industry experts. He has served on national and state boards and holds several national and state certifications. David has been a consultant for Fannie Mae and Freddie Mac, as well as other large national banks and lenders. He has been featured in Mortgage Technology Magazine, National Mortgage Press, NBC, CBS and ABC.