The Number 1 Way to Attract and Convert Agents
60 minutes
Who Should Attend:
Loan Officers, Managers, Sales
Overview:
Are you tired of chasing Agents, cold-calling and not getting consistent referrals from Agents? Want to work with only productive, loyal agents who respect and refer only you?

Join us for a Top Producer Hot Seat featuring special guests Rob and Jill Garrison with Michigan Mortgage. Rob and Jill have over 20 years of experience and close over 200 loans per year, mostly referred to them by a small group of loyal agents.

Hot Seat Topics:
Understanding the mindset of Agents
How to overcome "I already have a lender" and other excuses
The top 3 reasons Agents don't send you referrals
Teaching Agent classes: your ultimate real estate agent referral system
Three steps to get Agents to attend your class
How Rob & Jill's Agent Facebook group feeds them leads
Converting Agents to meetings to referrals
And more...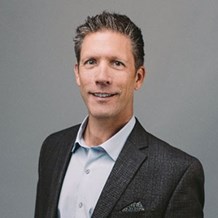 Geoff Zimpfer
Geoff Zimpfer is a National Sales Trainer with Movement Mortgage and has been in the mortgage industry since 2003. As a successful mortgage originator, he consistently closed 120 loans per year. He's the founder of the Mortgage Marketing Institute and host of the highly-rated Mortgage Marketing Radio podcast with over 300,000 downloads and author of the forthcoming book: Disrupt or Die How to Survive and Thrive in The Digital Real Estate Shift.
Rethink your approach to social media! Coach Kyle Draper has 5 strategies for changing the way you use social media – register now to save your seat.