Understanding the Condo Appraisal
60 minutes
Who Should Attend:
Loan Officers, Processors, Underwriters
Overview:
During this training webinar, we will analyze the various sections of the condo appraisal to help simplify your review. You will learn what property characteristics make a condo unique, what factors to consider when analyzing the Individual Condominium Unit Appraisal Report (1073/465) and what the required exhibits are.

In this session, you'll:
Review property characteristics unique to condos
Review key sections of the condo appraisal report
Review common secondary market requirements and potential red flags
This workshop provides a Condominium Checklist to assist with your review of the condo appraisal report and help identify potential cautionary items.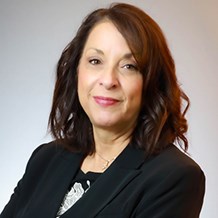 Sandra Sweeney
Sandra Sweeney is a mortgage industry veteran with over 35 years of experience. Her varied roles in operations, loan origination, underwriting and management give her a deep understanding and appreciation for many roles present in the industry. Sandra rejoined MGIC in 2013 as an underwriter and recently transitioned to a full-time customer trainer and training program developer. She currently facilitates many of the MGIC national webinar courses. Sandra and her family reside by the water on Smith Mountain Lake, Virginia. In her free time, she enjoys boating, swimming and hiking.
Rethink your approach to social media! Coach Kyle Draper has 5 strategies for changing the way you use social media – register now to save your seat.